Abid Surti was born in a Gujrati muslim family on 5 May 1935 at Vavera, near Rajula, Gujarat, India to Gulam Hussain and Sakina Begum.In his childhood, at the age of 5, he almost got carried away by flood in the Tapti river near Surat.The family later shifted to Bombay and he spent his childhood in Dongri area of Mumbai. His father was follower of Sufism.He joined the J.J. School of Art in 1954 and obtained a Diploma in Arts. He was greatly influenced by the writings of 20th-century Bengali novelist, Sharat Chandra Chatterji.Besides being a writer in Hindi and Gujarati, he is also an expert in Urdu.He started his career as a freelancer. In 1965, he married Masooma Begum; they have two sons from this marriage.
1. How many characters did you create?
Ans:- More than a dozen. The most popular were: Dhabbuji,Bahadur-Bela,Azad,Shuja, Bol Buddhu,Dr. Chinchu etc.
2. Is bahadur the most famous character created by you?
Ans:- Bahadur being the first Indian comics Super Hero, it has become a cult character. Shahrukh Khan, Anurag Kashyap and many other celebrities are it's fans.
3. Does bahadur belong to the phantom's universe?
Ans:- No. But my Shuja is.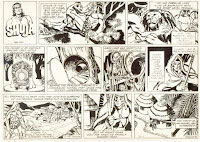 4. Did indrajal comics had any plans for making their own phantom story?
Ans:- No one can. The question is of copyright.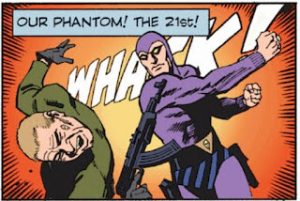 5. How long have you been working in comic books?
Ans:- Since 50s. First I introduced Professor Chelbatau and then The Three Mousecateers: Sonu, Bhagu & Lakhudi. All these characters were created for Gujju readers. Then came Dhabbuji in 1963 in a Hindi weekly, Dharmayug.
6. Is there any possibility of Indrajal comics starting again?
Ans:- No chance because no big profit in comic business.
7. Would you like to bring back bahadur?
Ans:- Certainly but not possible. Many issues, including copyright, are involved.
Thank you Aabid Surti sir for this interview……
Also a thanks to you,dear reader!
(2021)