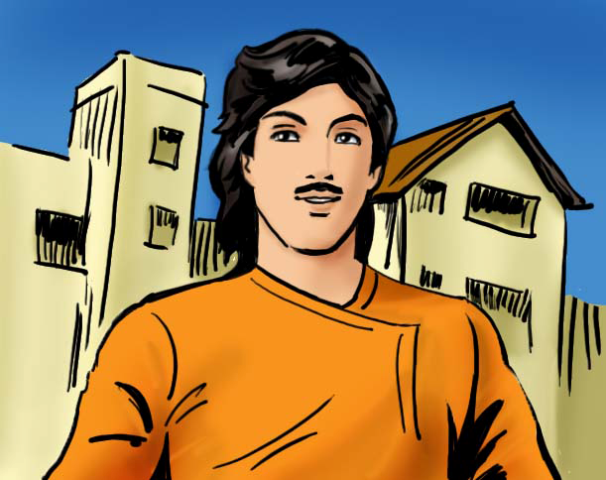 Bahadur
The son of a bandit, Bahadur lives with his mother in a haveli, The Red Brick House. His only aim in life is to avenge his father's death, to kill SP Vishal. But Vishal motivates him to live a noble life. Now Bahadur forms the Citizens Security Force (CSF) to protect his village from bandits. Now Bahadur's brand dress is Saffron kurta and blue jeans.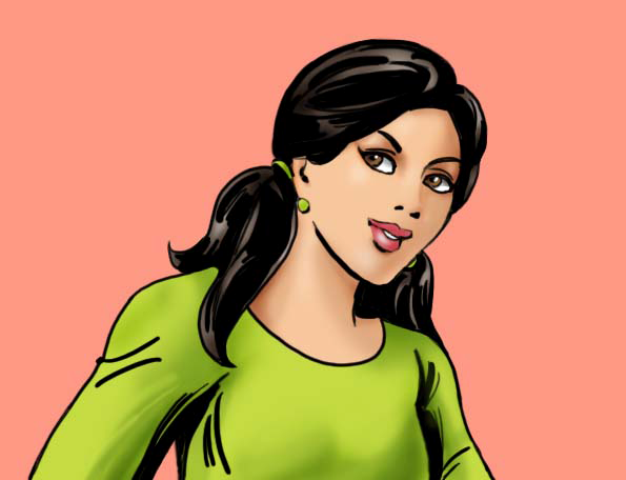 Bela
Bela has studied up to B.A. in Mumbai but has chosen to live in the village with her father, the landlord of Pipli Village. She is a karate student also and good at self defense. Her preferred dress is bell-bots and top. She is friend of Bahadur and a member of the CSF too. Bahadur and Bela are always together, in times of peace or war, fighting evil.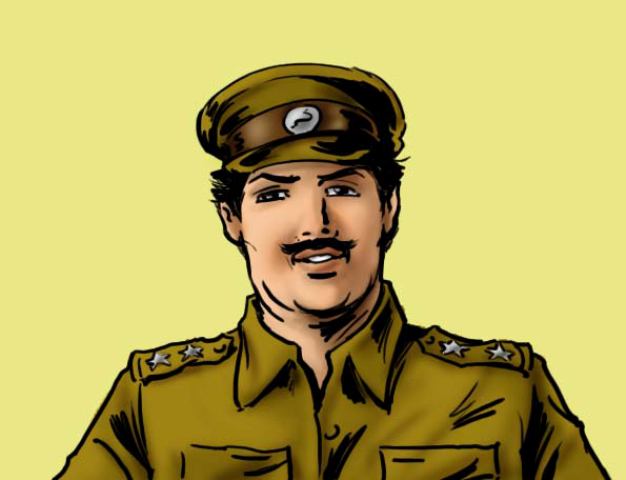 Vishal
Daring and dutiful police officer, Vishal was known for his honesty and integrity. To the bandits of the Chambal ravines he was a devil in disguise. And for the god fearing villagers, he was like Lord Krishna reborn. To Vishal, young cub Bahadur was Arjuna who needed clarity to fight against evil. He showed Bahadur the right path to live with his head high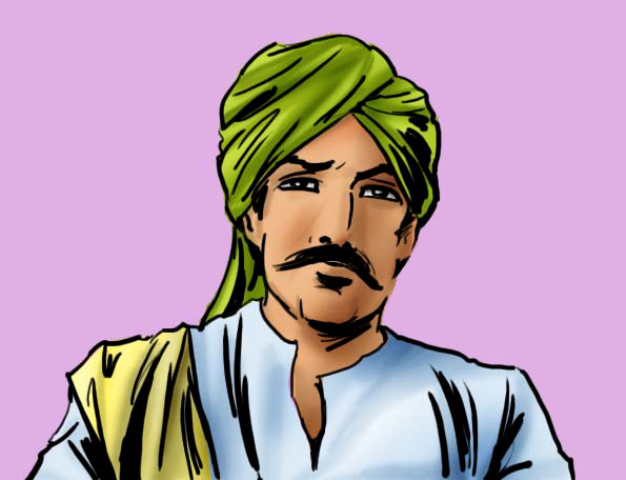 Mukhia
As the name suggests, Mukhia is the head of the village Jaygarh in Uttar Pradesh, India. "By the holy Ganges" is his pet phrase. Basically he is a kindhearted jolly fellow. Loves to have little fun in day to day affairs. Although an elderly, respected person, he always tries to understand the views of the younger generation too.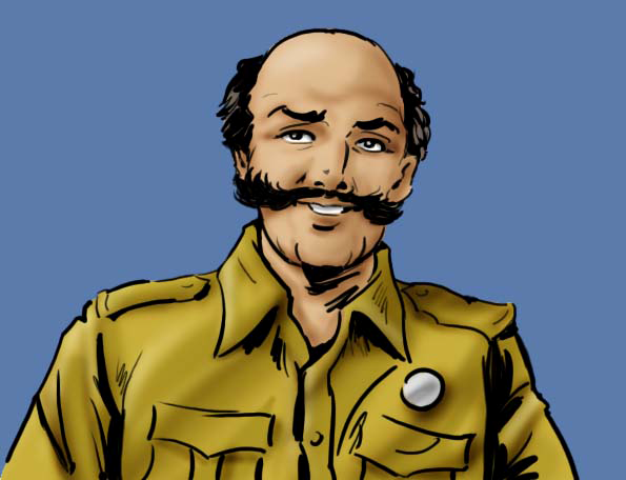 Sukhia
A carpenter by profession, Sukhia joined CSF to avenge the death of his son who was brutally killed by a ruthless gang of thugs. Bahadur calmed him down and explained - CSF is for self-defense, not for vengeance and violence. Sukhia realised this Gandhian principle and became a lovable cadet of Bahadur's band of dedicated soldiers.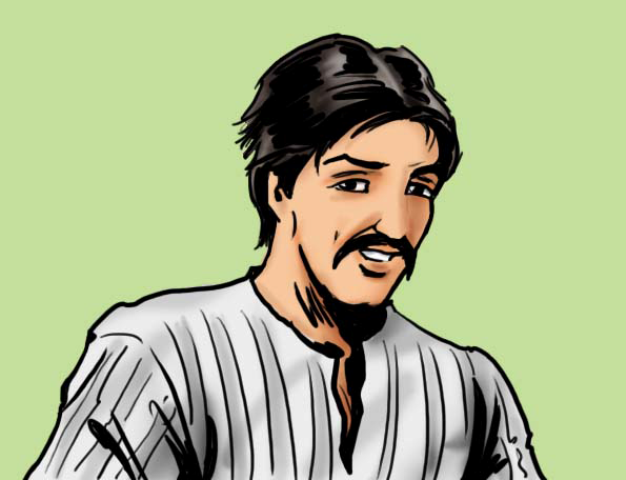 Lakhan
Once Lakhan used to be the terror of the Chambal ravines. had killed people like bedbugs for a few coins. Later on he realized the futility of life and surrendered his arms to live in peace. Not only that he joined CSF after completing his sentence. Now he is a dashing soldier of Bahadur ready to sacrifice his life to save innocent villagers from the living tyrants.