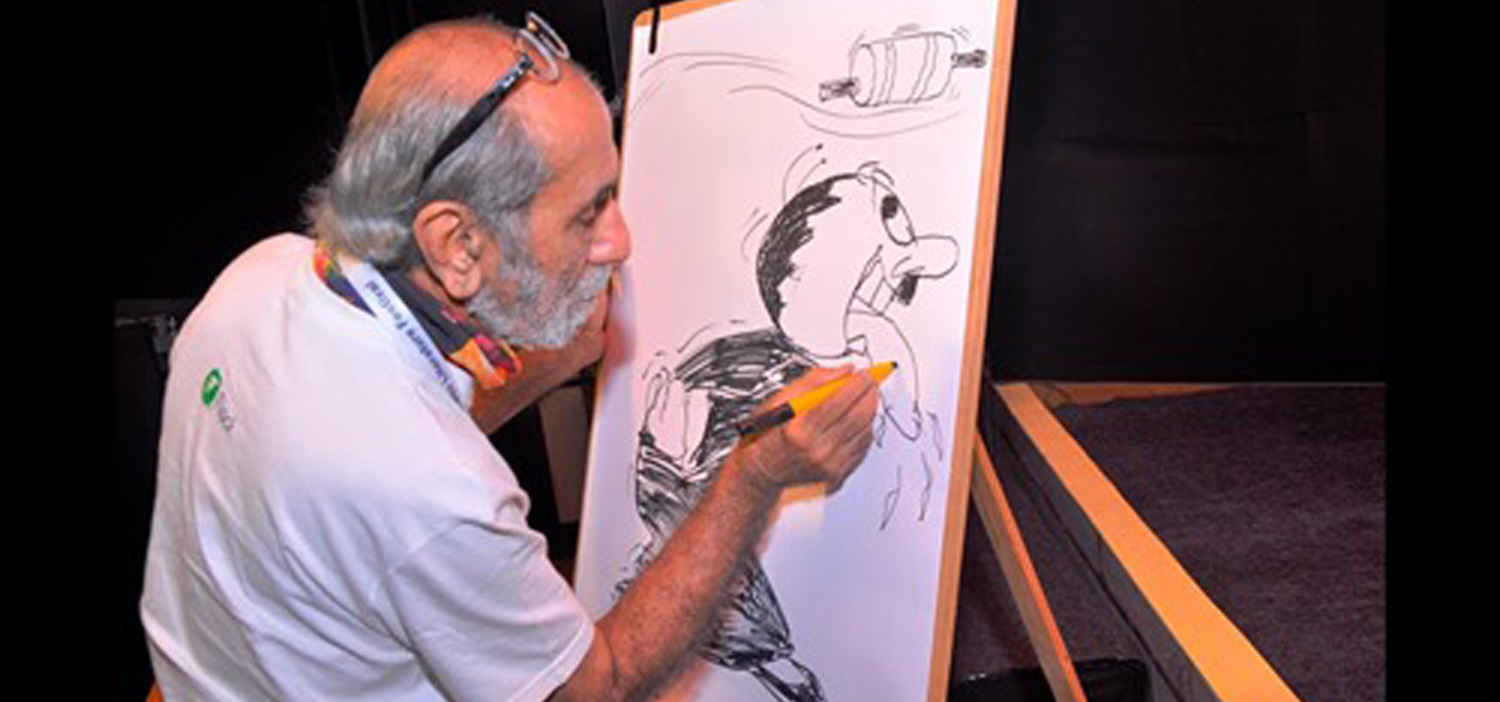 Since his childhood, Aabid Surti has been passionate about comics. As a seven-year-old child, the first comic he chanced upon was Disney's Mickey Mouse, which had been discarded from a train by a departing British soldier. He was fascinated by the illustrations, the colors, the humour… He copied every torn page and every available image of Mickey and aspired to be like Walt Disney someday.
The first cartoon characters he created were in 1952–53 for a Gujarati magazine Ramakdu. It consisted of a comic feature of four pages in colour with three prominent characters – a boy, a girl and a monkey, entitled Rang Lakhudi.
He then went on to create the legendary Bahadur, often recognised as the first original Indian superhero. Bahadur achieved a cult following around the country and continues to resonate even today. His work in the world of action comics continued with Inspector Azaad, Inspector Vikram and Shuja. Such was the popularity of these comics that film director Raj Kapoor once approached him to make a film based on one of the stories of Inspector Azaad.
He also created the character of the henpecked husband Dabbuji which was the longest running comic strip in India, being published weekly for around 30 years. Other famous comic strips included Doctor Chinchoo Ke Chamatkar, which was published in the Hindi magazine Parag from 1963 to 1965. Alongside comics and graphic novels, he continued to do children's books and even novels for children. He has written around 15 books, including one novel 'Nawab Rangile'. Another novel for children 'Bahattar Saal ka Bachcha' has gone into ten editions and remains a perennial fan favorite.
For his pioneering work in graphic novels and comics, he was recognized as the 'Father Of Indian Comics' and given a LifeTime Achievement Award at the fourth Comic Con India held in 2015.