Dear Sir,
Thank you for this wonderful idea and for leading by example.
We have been inspired to start this in our city of Aurangabad, which is currently facing a drought and severe water shortage (and its only slated to get worse in the coming months). Our company will sponsor a team of plumbers who will go door to door requesting to fix taps/ water pipes for free, for about a week or so.
Any ideas, suggestions, advice and/or guidance will be most appreciated. Also, information on costs and ways in optimizing the exercise would be extremely valuable.
Warm Regards,
Natasha.
Feb. 2013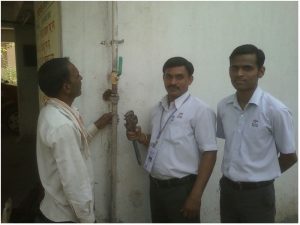 Wednesday, 1st May 2013
Good Morning Mr. Aabid Surti,
I am pleased to announce that we have had two successful drives, one on 19th and the other on the 26th of April. We have also received a very good response from the community.
I want to thank you on behalf of my husband's company for such a great initiative. The simplicity and the greatness of its impact is profound.
With warm regards and love,
Natasha