World Plumbing Conference 2013 Delhi
(Environment-Health-Hygine)
Presented by Mr. H. R. Ranganath (Indian Plumbing Association). Surprisingly i was also presented Rs. 1,00,000 Cheque as donation to my Drop Dead Foundation. I am grateful to Mike Massey (Executive Director, The Pipe Group, Los Angeles) too for offering 2500 dollars to further my cause of water conservation.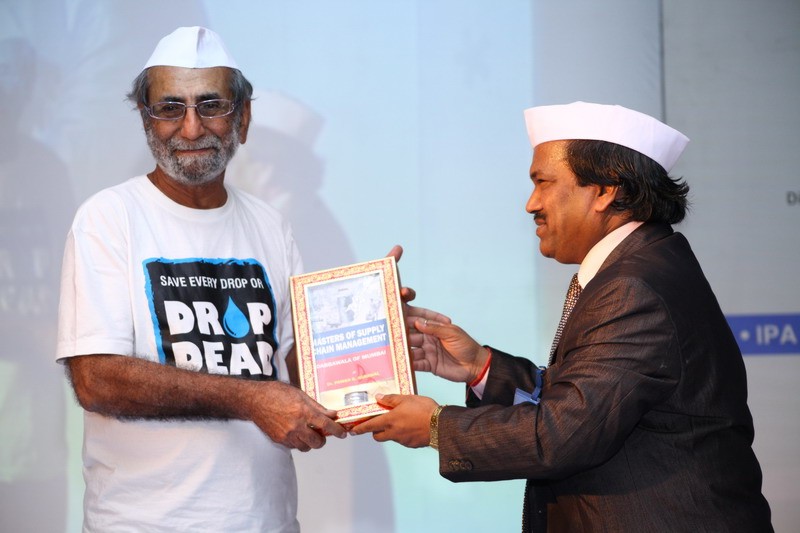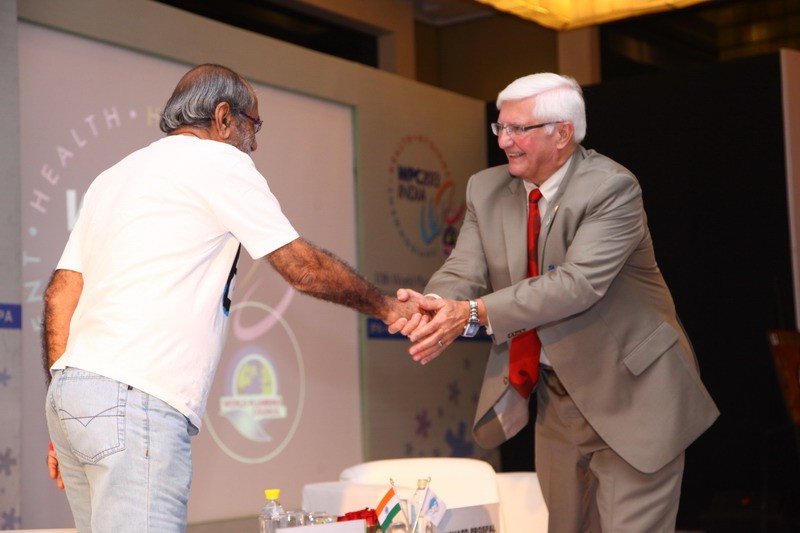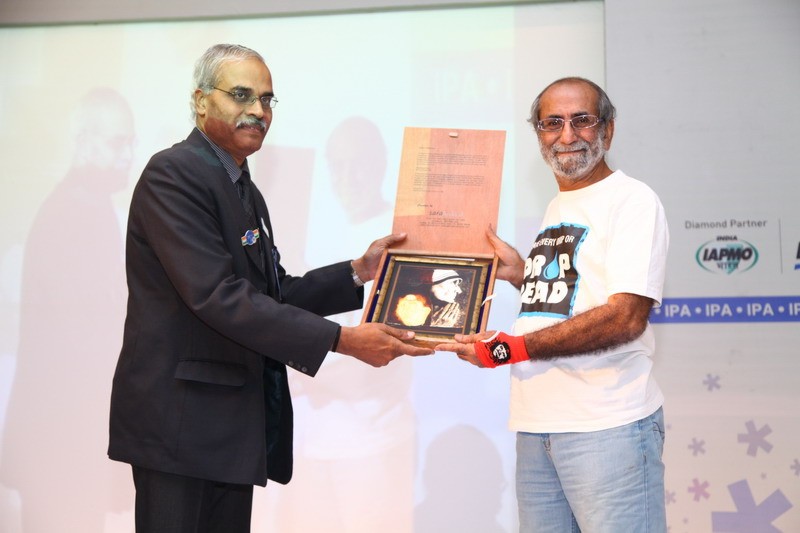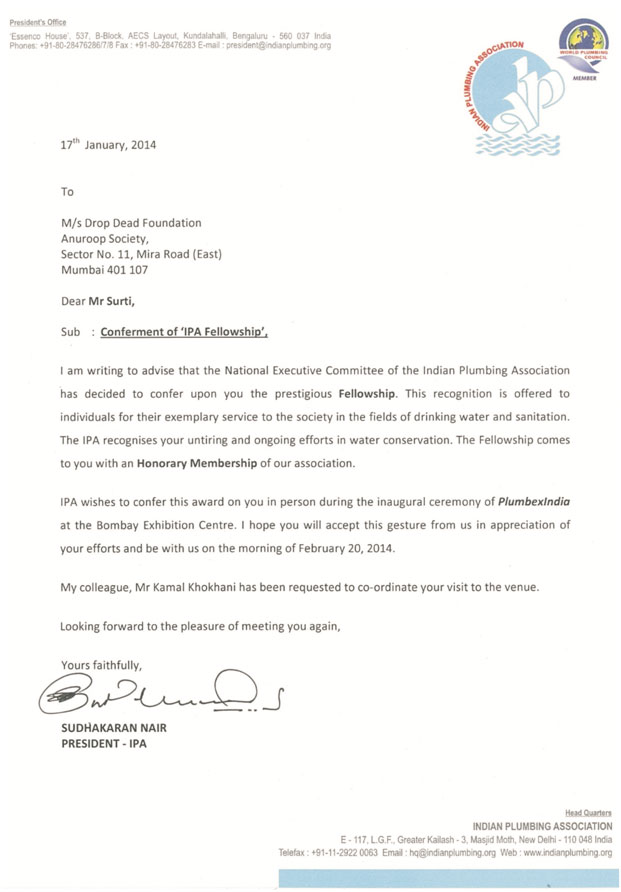 10th World Plumbing Conference: Dec. 2013
A Global gathering in
India
The speaker Mr. Aabid Surti, founder of 'Drop Dead Foundation', was offered a floral welcome by Mr. Sandeep Kumar Roy Choudhary, Chairman, IPA Kolkata Chapter. Mr. Surti addressed the gathering by recalling his own journey "from rags to the World Plumbing Conference".
"He is a one man army" whose quest to repair leaking taps free of cost, has in statistical terms saved more than 4,00,000 liters of water every year. Going by this average, since 2007, Mr. Surti said that he has saved two million liters of water. The water warrior's slogan is- Save Every Drop or Drop Dead and his innovative and effective plan of action has won him several awards and applause.
Mr. Surti talked about how water saving initiatives can be managed and turned into a movement without large resource base, driving home the idea, that ultimately it is the individual effort that matters. He emphasized, water conservation was like need of the hour for mankind.
Mr. H. R. Ranganath, IPA NEC member from Bengaluru, presented a memento to Mr. Aabid Surti.
In appreciation of the noble initiative Mr. Surti has 'single-handedly' volunteered over the years. IPA President Mr. Sudhakaran Nair announced a donation of Rs. 1 lakh from IPA to aid Mr. Surti's endeavour. Mr. Nair also offered the prestigious IPA Fellowship to Mr. Surti.